Shavuot; The BIG Event
The Holiday of Shavuot (the holiday celebrating our receiving the Torah on Mount Sinai)is one of the major Jewish Holidays of the year it is on the same level as Passover, it is actually connected to the holiday of Passover.
What is it about?
It's about us and G‑d. The Torah is a book written by G‑d about G‑d and G‑d shared that book with us so that you and I could have the deepest relationship possible.
That special moment took place at Mount Sinai, 3330 years ago. Every year we relive the awesome and BIG event that changed our lives and our destiny forever.
The holiday begins on June 8th 2019 @ Sundown.  Click here for our full online holiday guide.
Celebrating as a community always adds to the holiday joy and makes it more meaningful and memorable.
Here are the details:
1.  Shavuot Lecture By Rabbi Zalman Marcus And Late Night Learning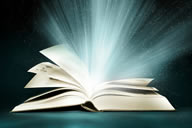 It is Jewish tradition to stay up late on the first night of Shavuot and study Torah in preparation for the reading of the 10 commandments the next morning, in that spirit you are invited to join us Shabbat night, June 8th at 10:00pm, we will have special presentations by local community members who will speak on Jewish values and Judaism's message for our times.
Coffee, tea and dairy desserts will be served.
RSVP by clicking here
2. Holiday Lunch, Hear the Big Ten and Ice Cream & Yogurt Dessert Buffet
Celebrate Shavuot with family and friends with a special holiday dinner.

On Sunday morning, June 9th, at 11:30am we will read the Ten Commandments followed by a holiday lunch and an ice cream and yogurt party.
There will be age appropriate programs for children, youth and teens. 
No charge
 3 . SHAVUOT MORNING SERVICES
June 8th & 9th @ 10:00am, Yizkor on the 10th @12:00pm