Jewish Learning Institute
The Jewish Learning Institute brings authentic, relevant Jewish learning to adults seeking intellectual and spiritual growth. Students include first-time learners and those with years of prior study. We follow a powerful path of discovery and depth, touching the soul and altering the life course of our learners.
The JLI is the largest institute of adult learning of its kind, operating in over 200 cities around the world. We provide the essentials of Jewish literacy in a series of thoughtfully designed six week courses. Every course is accompanied by a student textbook and enhanced by engaging audio-visual presentations. JLI's teaching is conveyed in a warm environment that embraces every student.
A JLI course brings Jewish learning to life, leading students toward fresh thinking about the world, and creating an environment that inspires feelings of hope, purpose, meaning and value. As a JLI Affiliate, we offer JLI courses at Chabad Jewish Center of Mission Viejo and in RSM.
Classes are held Monday evenings from 7—8:30 PM in MV or Tuesday Mornings at 10—11:30 AM in MV or Wednesday Evenings in RSM. 
UPCOMING COURSE: TOWARD A MEANINGFUL LIFE, BEGINS FEB. 7 or 8   
Sign up  here  
Date & Time:
6 Mondays at 7-8:30 PM in MV, Begins February 7th
or 6 Tuesday Mornings at 10-11:30 AM in MV, Begins February 8th 
or 6 Wednesday Evenings at 7-8:30 PM, Begins February 9th 
MV Location: Chabad Jewish Center of Mission Viejo at 24041 Marguerite Parkway, 92692
RSM Location: Park Terrace community room at Buena Suerte and RSM parkway 
Course Content: Meaning of Life, Your Personal Mission Statement, Love, Intimacy, Family, Wealth, Stress, Loss, Anxiety and Faith
Endorsed By: Bernie Segal, Dennis Prager and many more.  
More Course Content: Click  here  

Investment: $80 per person | Special senior rate: $68 | Couples rate: $120 
Early bird Special  - Sign up by February 2:
$60 per person | Special senior rate: $50 | Couples rate: $90 
 
Scholarships: Call 770-1270 or  email
Register: Click  here
Instructer: Taught by   Rabbi Zalman Kantor, veteran JLI instructor.
Unsure? Sign up for the first class free.   
Wednesday night more convenient?   Class is taught by same teacher, in RSM.  .  Signing up at one location allows you access to a class at any of the locations, if some weeks another time is more convenient.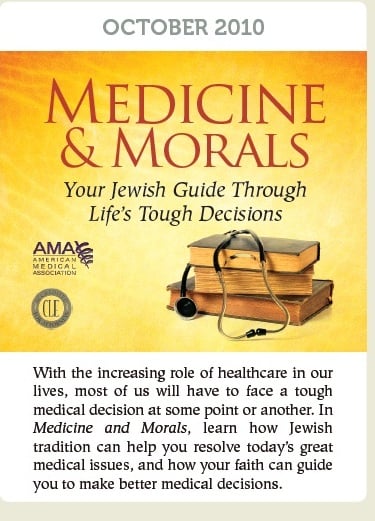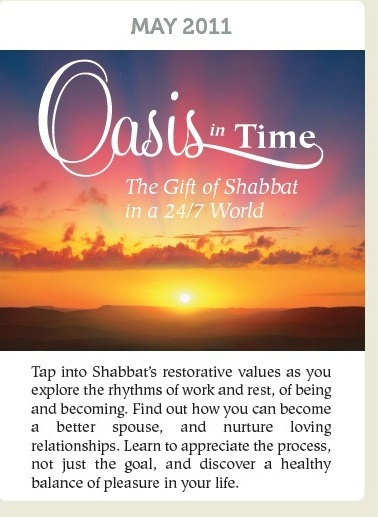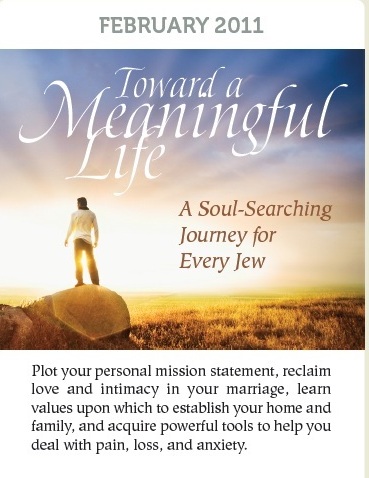 PAST:
FALL 5771-2010
Medicine and Morals 
SPRING 5770/2010 
Beyond Never Again-How the Holocaust Speaks to Us Today 
Including: Why Do Bad Things Happen to Good People